Family Made, 100% Natural, Bath, Body and Hair Care Products
CALENDULA SKIN CARE
We've combined the skin mending properties of calendula with the moisturizing capabilities of jojoba and olive oils to make this lavender infused salve unlike anything you've ever tried. Great for stretch marks, dry chapped skin, cracked hands and feet, or any problem skin that needs a little healing.
NATURAL DEODORANT
Now, you can have peace of mind when it comes to your health, a natural deodorant that works without making a stink. Our 100 percent natural and toxin-free deodorant, For Pits' Sake!, has got you covered. It doesn't just work great for a natural brand, it also outperforms the synthetic brands you're used to.
LIP BALM
These convenient lip balms moisturize and heal chapped and dry lips with soothing oils of jojoba and extra virgin olive oil. The addition of Calendula oil provides a skin healing boost while our beeswax base lends natural protection for your lips against the elements. Our natural lip balms are everyone's new favorite, offering a great alternative to mass marketed, petrochemical based lip balms.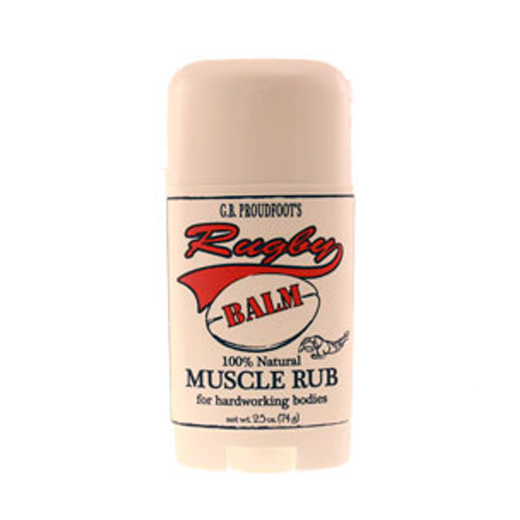 MUSCLE RUB
Tried and tested natural muscle soothing ingredients like Arnica, Menthol, Cajeput Oil, and Eucalyptus have been combined in an easy to use stick to help relieve soreness and encourage circulation. Instantly cooling with a little heat on the back-end, our Rugby Balm is naturally formulated and game tested to provide relief to sore or overworked muscles and joints.
All Natural Ingredients
Handcrafted in the USA. Our natural deodorants and body care products are just right for families looking for a more organic and natural lifestyle. We keep it simple by offering our naturally uncomplicated, proprietary formulations without synthetic colors, fragrances or preservatives; always guaranteed safe and toxin free for you and your family. All of G.B.'s products are free of petroleum bases, parabens, sulfates, and other nasties you probably don't want to pronounce. We use only the highest quality natural and organic ingredients, many of which are grown and harvested locally here in Arizona. Why? Well, we're as tired as you are of reading overwhelming product labels that hide some pretty deceptive synthetic ingredients in some so called, "natural" products. As you'll find out, more is definitely not always better. Its our mission to offer a healthy and safe alternative to mass marketed, chemical based body and skin care products. We're sure you'll enjoy all our hard work!
We would love to hear from you!